As you all may know, whenever I am preparing to travel, I decide to do 8 million things before my departure. Last Friday was one of those days where I H A D to experience this MFA Thesis Exhibition: Perception: Perspective at the University of South Dakota. I came across Jacob Dugas and Klaire Pearson's work at the 29th Stillwell Exhibition. I was immediately attracted to the power of their work and wanted to see more! This exhibition gave the viewer insight into how we interact with the world and how we are perceived by the world.
Dugas' large scale and intricate silkscreen prints caused me to get up close to see the layers and hidden aspects of the work. He made me really spend T I M E with his pieces in the same way I step out of my chaotic schedule to stop and observe things in my own life. In his artist statement, he talks about this constant connection we have with the world and that everything is intertwined. His words spoke to me with my own views on the universe, how we feel people's energy, and how we can connect with everyone around us. It is exhibitions like these that make the viewer think about the way they move through their lives. This is what I appreciate the most about this type of work.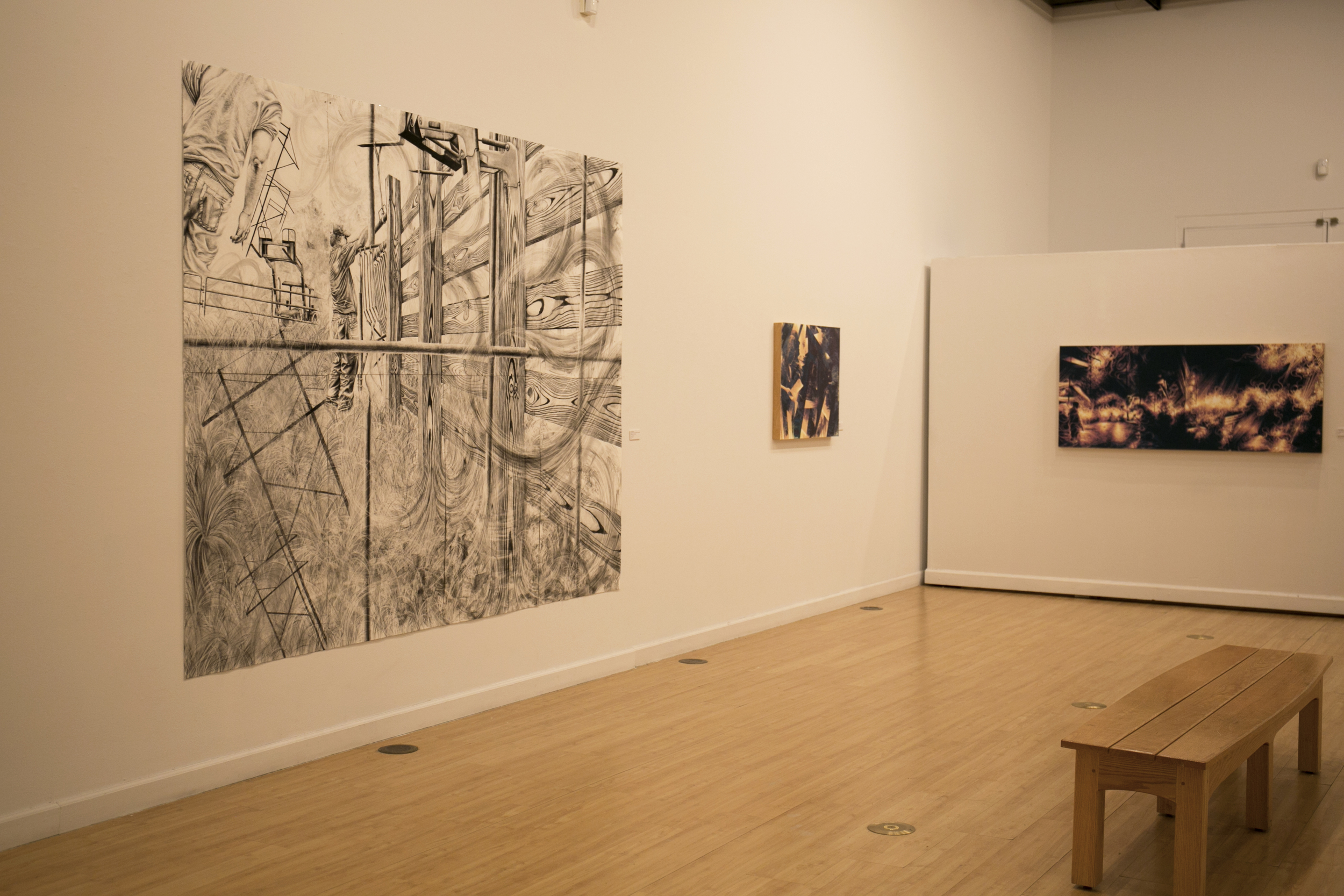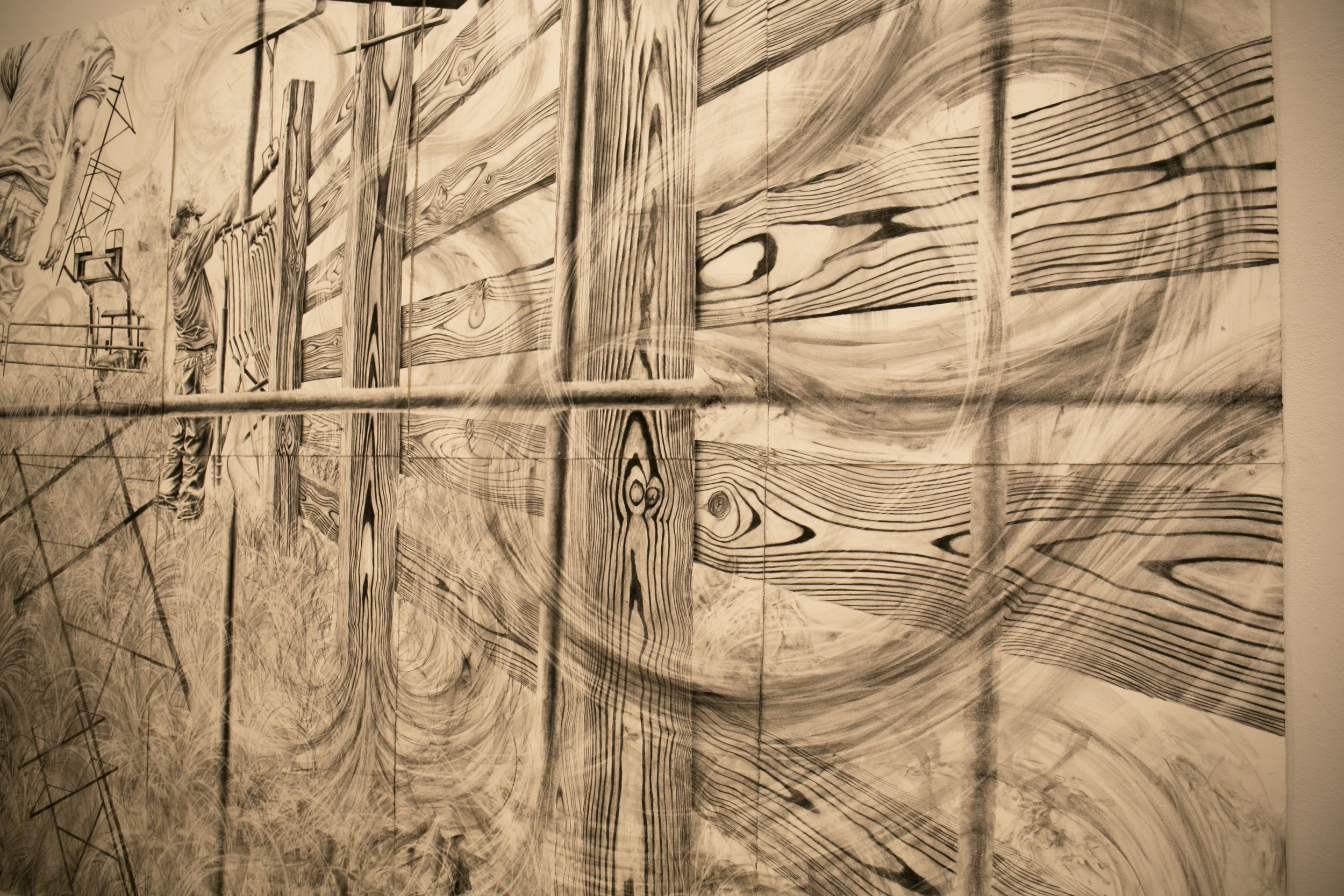 As I moved from one thought-provoking body of work to the next, Pearson's series brought a smile to my face and once again made me think about being a woman in society. Her life-size paintings were not only commanding, but also allowed her subjects to be in control and empowered. Throughout art history there has been numerous discussions on the male gaze and how women became trophies that men sought to attain. Pearson makes her subjects the main point of her work ,but gives them all of the power. Each woman is looking down on the viewer with these striking poses in a domestic setting with provocative footwear to address how women wear many hats in our society. Regardless of what is expected of us, we can push against those stereotypes and be any kind of woman that we see fit.
Even though this exhibition is no longer on display, it has left a lasting impression and has inspired me to bring the same thought-provoking aspects to my own work. As we move throughout the world we must always remember that we are more connected than we realize and that we all have a power that thrives within us.