Remember to let all of your sense soak up the experience of a new exhibition. Everytime I enter a gallery space, I am drawn to work that stimulates my senses. I continue to be fascinated by pieces that create a vivid, tactile surface. When artwork has multiple layers, I take a moment with each piece to experience all aspects of it.
A couple of weeks ago, I was able to surround myself with artwork from another exciting graduating BFA exhibition. I was intrigued by the title M.A.S.H. (I remember this being a game we used to play in middle school) and how the work would coexist together.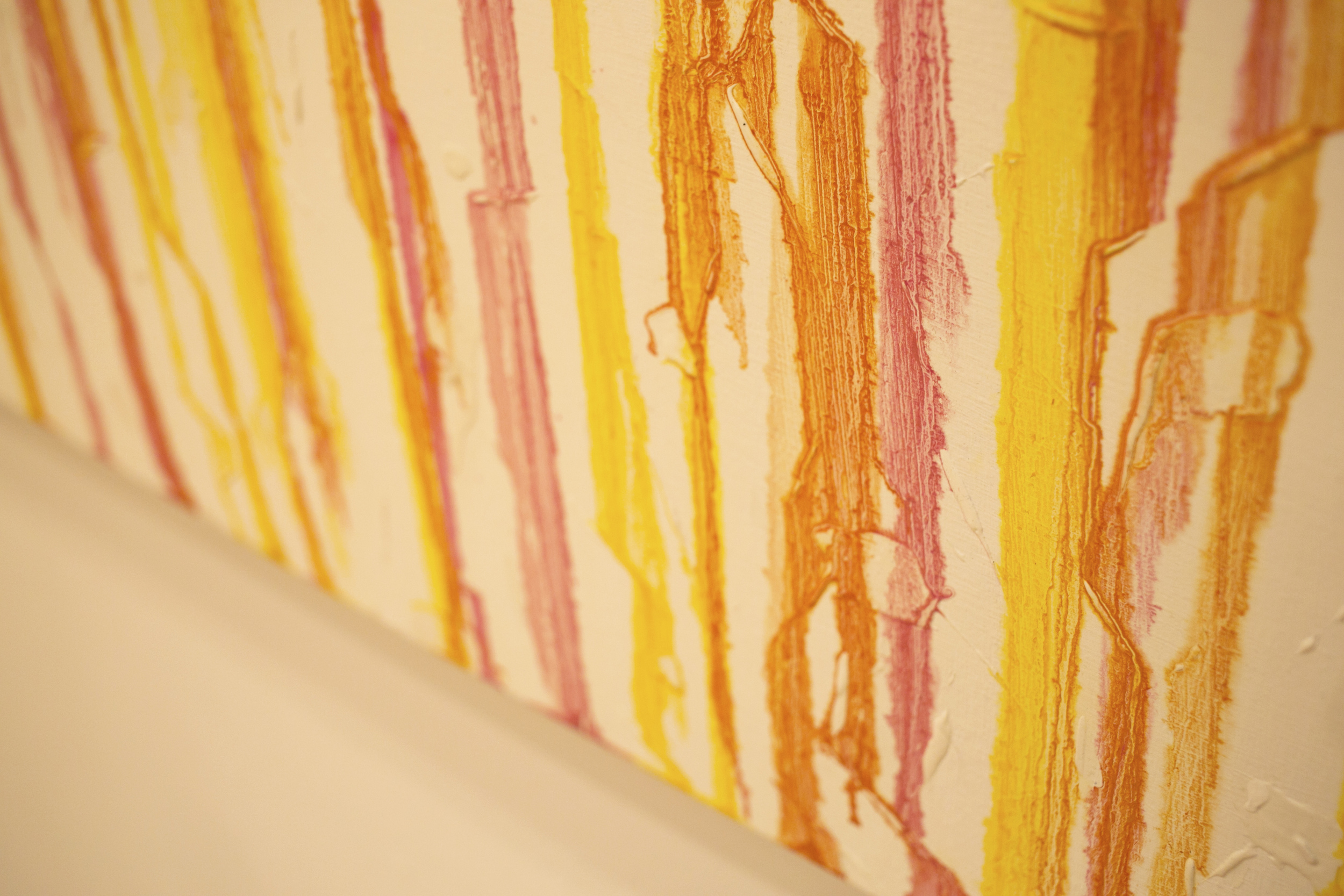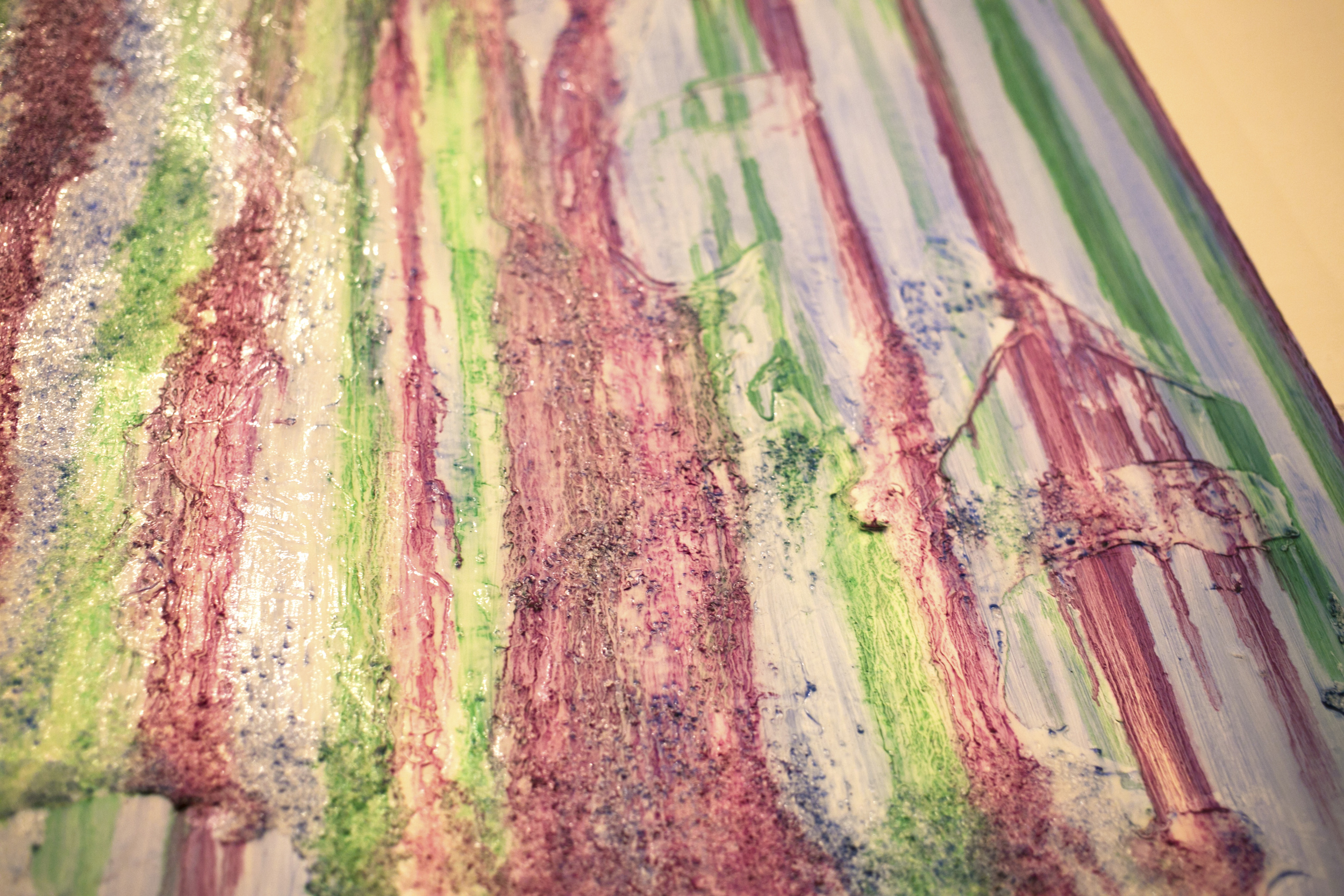 Upon entering the space, I was immediately struck by the quietness of the pieces and mix of ambient sound. This allowed for the focus to remain solely on the work and eliminate any distractions.
N O phones or wandering minds allowed.
Quietly focused, I was able to delve into the texture-rich paintings of Hannah Trupe and admire the compelling sculptures of Ana Glenski. Hannah's paintings were not only visually appealing but made me want to touch each piece. Her process of layering the materials on the canvas created a sea of colorful textures. I imagined how her paintings felt, a mix of grit, smoothness, and rough peaks, throughout the series.
Ana's work evoked a sense of calm over me as I moved into her space. I was put into a meditative state as I became fascinated with her "Upstream" piece. I was transformed into nature, watching these fish move in unison. The silence in the gallery allowed me to connect with her piece as one of reflection and an escape from the outside world.
When we have the chance to experience art that transports us into a space, uses all of our senses, and reminds us to cherish time, we must revel in these moments.